The snood
The snood scarf made with merino wool for urban cyclists
Made in France
The snood
The snood scarf made with merino wool for urban cyclists Made in France

The snood scarf is lined with merino wool…
…To bring you soft and thermal comfort
Thanks to its merino wool lining, Le Snood provides you the best confort with style ! The merino wool comes from the merino ships of New-Zealand. The wool guarantees the thermal regulation of your body. Antibacterial and breathable, it avoids you the sweat smells and it dries fast. It is also soft for the skin, Perfect to keep your neck warm !

Colors and patterns, many versions of the snood exist…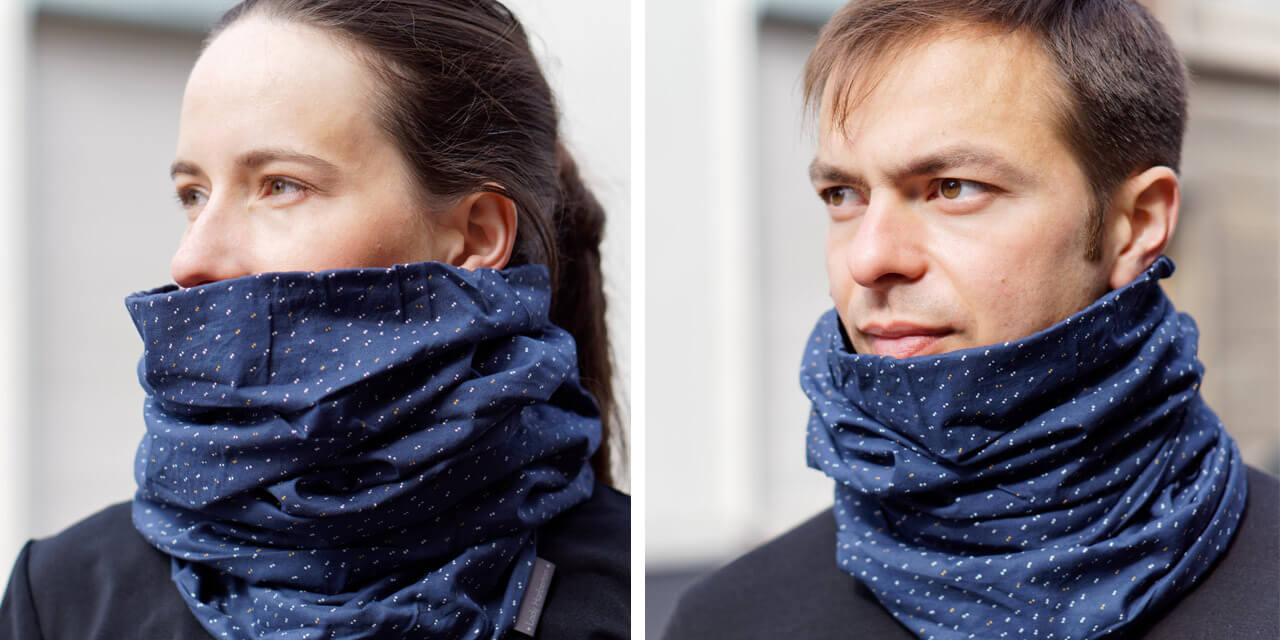 … There is even a unisex version !
As you were many to ask if the snood exists for men, I've chosen this nice blue and unisex fabric that will suit for men and women. Your beloved men won't be jealous of your snood anymore.

Made in France
The snood is made with love in our workshop in Lille.