The tee-shirt
The cycling quote tee-shirt
for urban cyclists
Made in France
The tee-shirt
The cycling quote tee-shirt for urban cyclists Made in France
A tee-shirt to declare with humour your love for bicycles !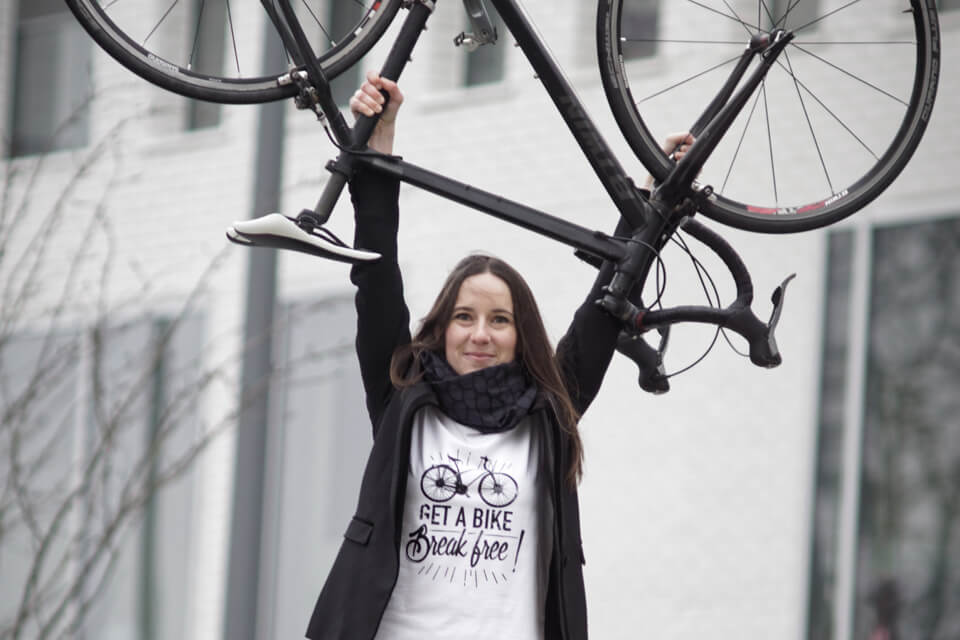 "Get a bike, break free", "My bike is faster than your car", "The street is ours" :
3 versions to express yourself !
What is better than a basic outfit in your wardrobe to express yourself ? The simple form of the cotton tee-shirt makes it easy to wear as much as a dressy look or a casual look during the weekend, a dressy look with a suit jacket or with a short for your bike ride with your friends 😉
The tee-shirts for the men are available too !
Because we were a lot to have a cyclist friend, dad or lover that are totally mad about their bikes, I decided to make a men version of the tee-shirts. A simple cut with short sleeves made with a nice flecked grey with colors. We love it !
A little note for the girls : If you like the masculine/feminine style, you can also wear the men tee-shirt. Ask me for advice and help to chose the adapted size to your morphology.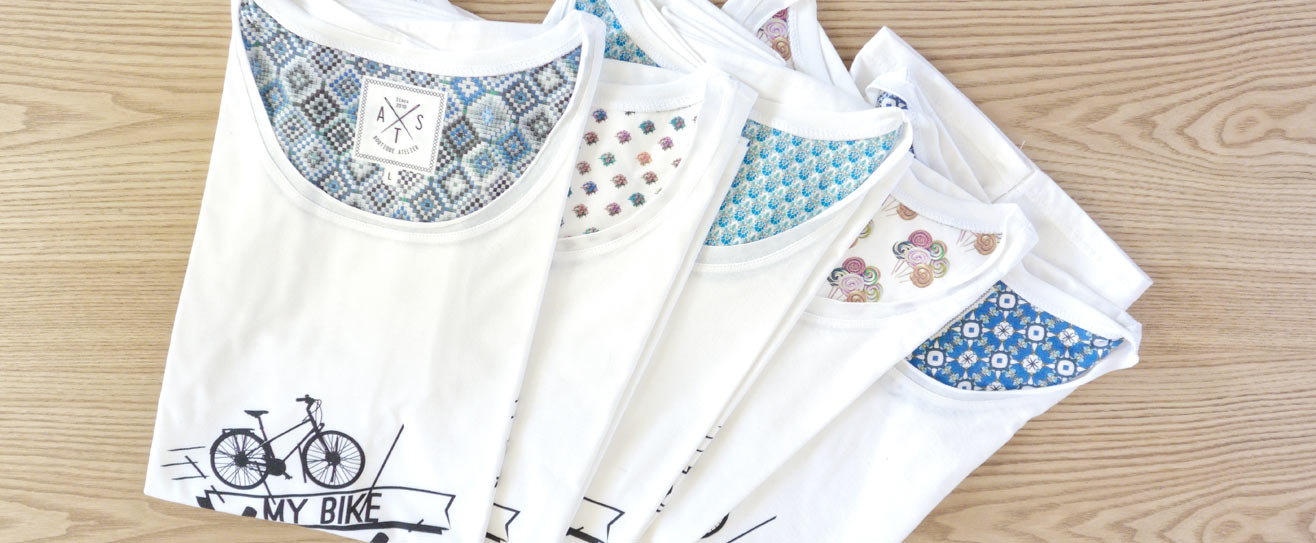 Made and printed in France
The cotton jersey is knit in France. Afterwards, it goes to the clothing manufacture in Tourcoing, in the north of France, to become Le Tee-shirt. Created by a young french designer, specially for Lady Harberton, the logo is then printed by Atelier Tee-Shirt in Lille.