The tote bag
The multi-use fashionable accessory
For bicycle lovers
Silkscreen printed in Lille
The tote bag
The multi-use fashionable accessory for bicycle lovers – Silkscreen printed in Lille
The cotton Tote Bag :
A Hand-bag, Sport bag, Shopping bag, …
… For bicycle lovers !
Original versions silkscreen printed in Lille : Beige and Burgundy, Burgundy and white, black and gold for women and men
The tote bag is both the stylish bag and multi-use. It is the fashionable accessory that is used for carrying everything: a useful complement to keep in your current handbag or to wear on the shoulder as a handbag for a casual style or to place in your pannier or front-rack of your bicycle! For bicycles lovers, we imagined with Marie from Hop-Là workshop, original and trendy versions that suit both for men and women.
Lucile – Founder of Lady Harberton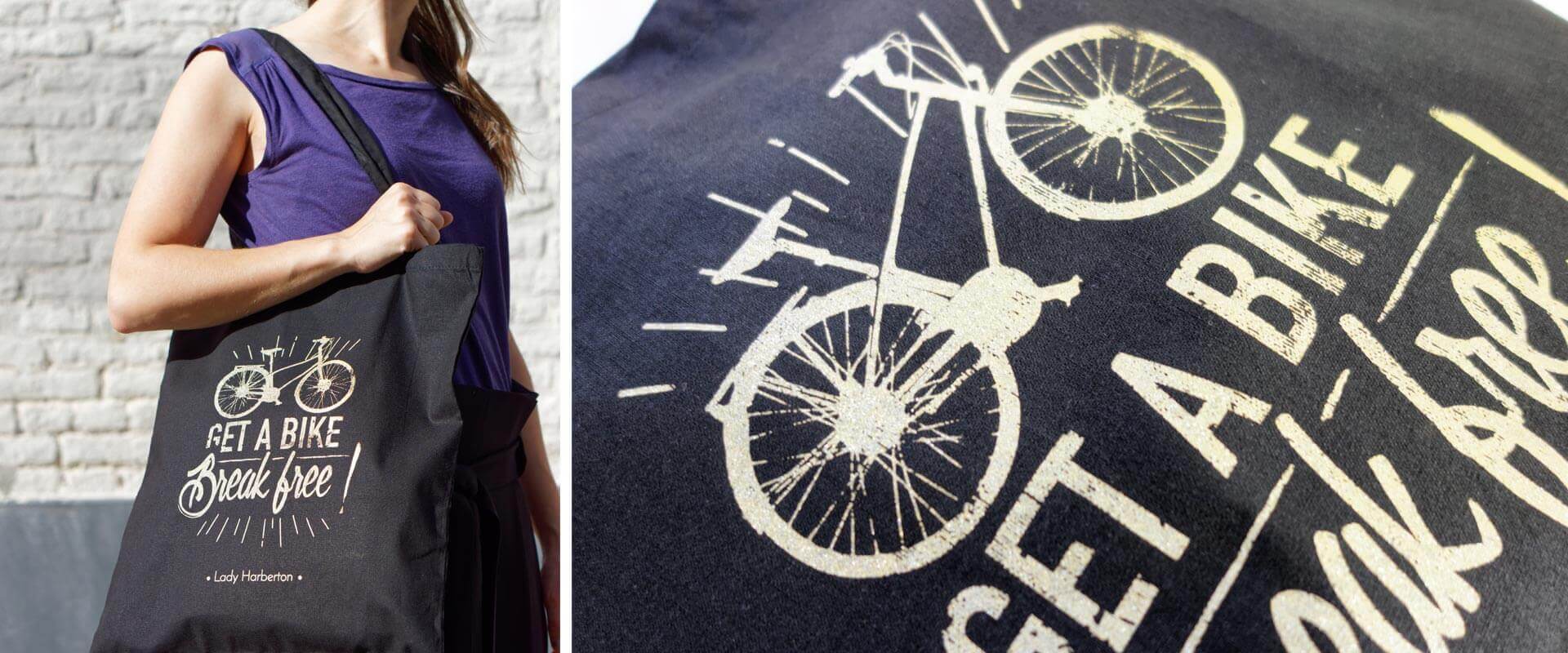 A chic and feminine version with black & gold…
And 2 unisex versions : Burgundy & white and beige & burgundy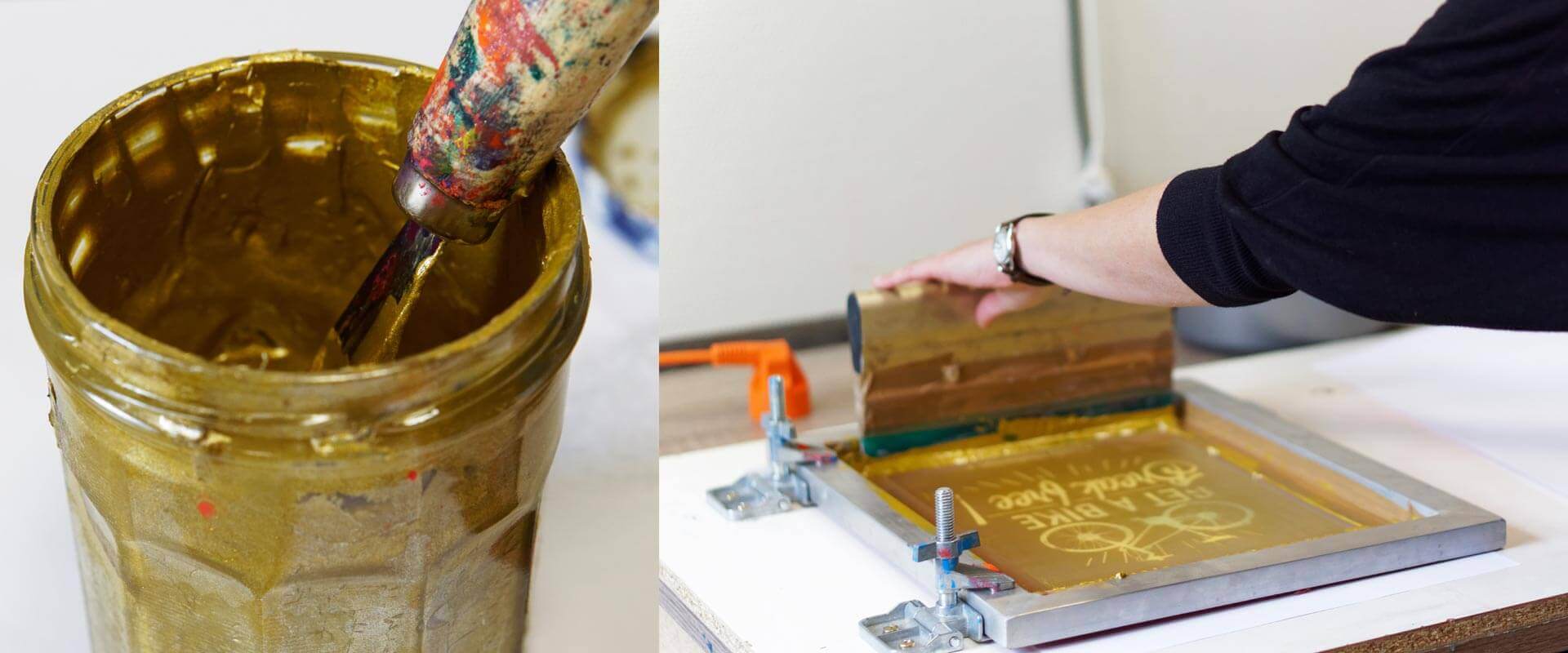 The tote bags are silkscreen printed in Lille
Hop-Là !
(french expression used in many situations for example to say that something is easily done)
Discover in the video the silkscreen printing of the black cotton tote bags with golden ink
By Marie for the Hop-Là workshop !
As you know, Lady Harberton loves to work with local craftsman and promote traditional techniques. It is during the launching of Lady Harberton that I met Marie, textile designer and silkscreen printer, in a coworking place in Lille. Passionate about patterns and fabric printing techniques, Marie founded her silkscreen printing workshop in 2016 in Lille : The "Hop-Là !" workshop. She creates limited series of silkscreen printing and teaches the technique to groups. For the first collection of Lady Harberton's Tote bags, Marie initiated me to the technique. I share this moment with video and pictures with you.